After Single's Day, Black Friday is here!
5 things you should know for this 23th of November
In fact, most of the eCommerce have already launched their "Black Friday Sales" with coupons, raffles and discounts campaigns. Black Friday's origins are not clear, as we published in a post before, but it used to be the first day to prepare all the Christmas gifts in US, just after Thank's Giving Day.
It is common that Black Friday's best promos are reflected on gadgets like smartphones or home appliances, but recently, a lot of companies from another markets like banks or airlines has launched incredible discounts for Black Friday's Day.
You should take advantage of this day and don't miss any opportunity to make a deal. So, here are some tips to make your sales grow in Black Friday:
Expectation is needed. Notice to your web visitors and customers what you are going to do for Black Friday and make them wait to get the discounts. We highly recommend a time counter on your website to remind them.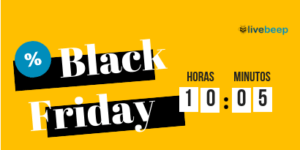 You should create specific ads or campaigns for Black Friday 

and, if you can, also create a specific landing for it, showing the most relevant information about the promotions and the discounts you have.


Help your web users identify Special Offers or Flash Discounts that you have. It would be really attractive to s

how "Limited offers" or "50% discount in the first 10 units" to encourage compulsive purchases.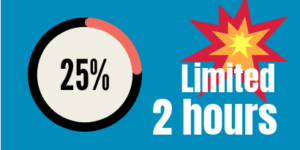 The price is not everything and you should offer additional value services such as free shipping or financing facilities for your potential customers.
Free Shipping or Financing Facilities are extra value to convince your web users.

Focus your strategies to sell, but do not forget to get leads.

Make visible the subscription forms on your website as simple as possible so they can leave their emails for future promotions.

All data collected is of great value for remarketing after Black Friday or Cyber Monday.