We have modernised the design of our contact invitations and added new options for communicating with your customers. From now on, visitors to your site will be able to send attachments and add emojis, even from a computer.

Thanks to our new invitation settings, your visitors will have the option of adding file attachments to their conversations with your operators (these files remain hosted in the cloud). This possibility is optional (it is enabled by default on all contact invitations but can be disabled if you do not want to offer it to your visitors) and can only be made use of once the chat is started. In addition, we have welcomed the use of emojis from computers (they are already available on mobiles thanks to the keyboard on the phone).
These changes are part of the modern, efficient and intuitive design our invitations have always had.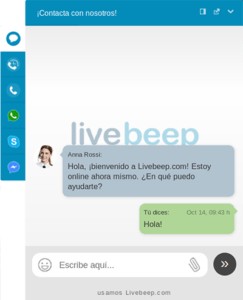 Chatea. 
Conecta.
Optimiza.