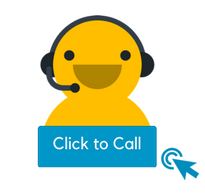 Click to Call is the solution so that your clients can call you, at no cost, in just one click. You can activate it directly in your Livebeep smart chat box and offer an extra channel of customer service to improve the user's web experience.

How does Click to Call work?

What advantages does it have for you?
You will get many more contacts by phone with potential clients.
You will optimize your customer service.
You will save on your telephone bill.
Together with Vozelia we have developed this new service to offer you the best combination of voice and word for your customer service and thus help you get better business opportunities.
Try it for free for 60 minutes or request more information here.