In a nutshell, email marketing is the art of sending a commercial message using email. Let's find out how to make your emails unforgettable. 
Digital marketing is evolving every day. In the last few years, new tools and ways of managing and approaching clients have been created. The constant need of delivering high quality client support and to get and approach new clients are the key points that are behind the innovation of digital marketing. However, in the digital marketing world there is one sure thing: no matter how innovative you are, you cannot have success without having a solid email marketing strategy, which is still proven to be one of the most, if not the most, effective way of approaching new clients and partners.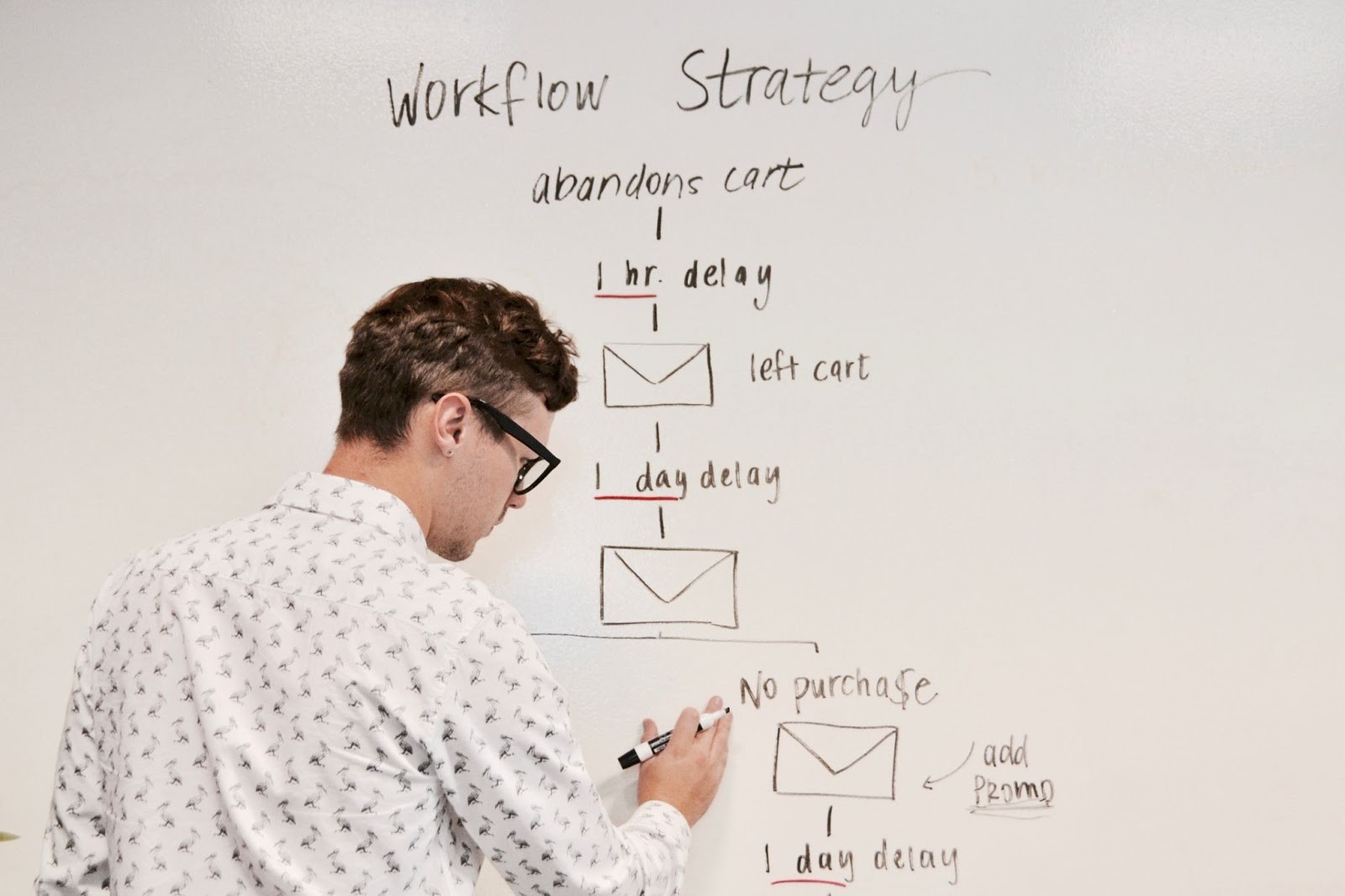 Email marketing: when the revolution began
To understand when email marketing started we need to go back in the late 70s. In 1978 Gary Thuerk sent the first mass email ever with the goal of promoting the products of Digital Equipment Corporation, the company that he was working for. As it often happens when something new is created, we can say that his idea was not very much appreciated: hundreds of companies that received his mass email protested and rejected his approach. The first spam email in the world was born. However, the revolutionary approach of Mr. Thuerk created a lot of interest on the Internet, and a few years later in 1994 Laurence Canter and Martha Siegel, two lawyers, decided to promote their services with a huge email campaign to reach the international immigrants filling out forms to apply for the US Green Card lottery making 1000 new clients and around 100.000 USD.
Does it still work?
The 90s. Good old days for email marketing. But does this approach still work? It really does. As long as you do it correctly. More than 4 billion people around the world have an email address that they check several times per day and that can be read basically 24/7. Sending an email is cheap and effective: people are very busy during the day. How many times have you tried calling a potential client getting a no answer-call me back-no thank you reply? Approaching a potential client via email is an effective way because the client will read the message when he is ready to do so, and he will give us the right attention we deserve. Also, our message will be there: the client can read it several times whenever he wants to.
Make your emails unforgettable
Email marketing has its disadvantages as well, though: you are not the only one that will try to reach potential clients via email. People receive hundreds of emails every day so you just need to make your emails unforgettable! We will show you how.
Subject
The subject of your email has one key goal: get enough of your prospect's attention to open your email. In order to do so, you need to do your homework and understand which pain your potential client is experiencing. Most of the businesses experience three kinds of issues:
They want to save money
They want to save time
They are not making enough money
If you create a subject where you tell your prospect that you will help him save time and money while improving the money he is actually making, he will likely open your email to get to know more. No matter what business you are in, you must think of what your unique value proposition is for that prospect and think how you can save him time, money and help him make more money.The formula for your subject could be:
[unique value proposition] for [client]
As an example, if you work as an Ads consultant and you are offering your services, this could be the right Subject for your email: Increase your Sales with Google ads
You can also formulate your subject as a question to inspire curiosity:
Same example for an Ads consultant: Is driving more traffic with Google a focus right now?
The content of your email
You made it! The prospect liked your subject and opened your email, good job. Now, when it comes to the content of your email you must keep in mind that the prospect does not care about you, but they care about themselves! Avoid introducing yourself and your services, you will lose his interest. This means that the tone of your conversation will become very important and will make the prospect understand if you are just here to push for your product or service or if you really care about helping him solve his business issues.
But how should you start your first sentence? Do not introduce yourself or your services, but in your strategy keep in mind that your prospect will get back to you if you will help him saving money, time or with making more money. Here there are some approaches you can follow to personalize more your email:
Bring something mentioned on the news: i.e. Congratulations for being nominated startup of the year!
Use links: i.e. I have noticed that your company is not on the first 2 pages when you type its name on google…
Suggestion from colleagues: i.e. Patrick let me know you are the right person to talk about…
Once you introduce the first sentence and you personalized your email, it's time that you make the latent pain of your prospect become a realized pain and at the end introducing yourself as the person will solve the issue. You need to show your prospect that you already have experience in the field and successfully worked with similar companies and industries. Don't forget to add the call in action: ask your prospect his availability!
This is an example of Subject and Email content for a Google Ad Consultant prospecting new clients:
Is driving more traffic with Google a focus right now?
Dear Jason,
Patrick let me know you are the right person at your company to discuss digital advertising.
I have noticed your website is not running Google ads solutions which typically improve more than 30% the monthly revenues.
Creating and running Google ads is something we help companies like yours all the time. Some of our clients are X, Y and Z.
If it makes sense to talk, please let me know what your schedule looks like.
Best,
The importance of using the right tool
Writing the right email is only half of the job. You need to select the right digital tool that will optimize your work and your return on investment. Not sure how to select the best tool for email marketing? Have a look at our article How to choose the ideal email marketing tool for your business.